From the moment I started in the optical industry, working at an optometrist's office at the front desk, I realized the mutually beneficial relationship we have with sales reps. From there, I learned how to be a technician, and it wasn't long before my boss convinced me I should learn more and do more, which ultimately turned into becoming a certified optician — and that's where it stuck for me.
At the time, I worked in a small practice where our office had the only ODs in the community, and we were really intertwined with other medical professionals in the area. This was helpful for my career because it showed me the full picture of the industry rather than just one person's responsibility in one office.
Meeting New Sales Reps
As opticians, we love appointments, and we don't really like walk-in visits from reps. This puts reps in a tough position though — how are they going to get their foot in the door if we as opticians don't make the time? For me personally, my favorite brands seem to be the ones that I've heard of or researched and contacted on my own, so in this instance it's not a cold call.
Who's to say there's not something fantastic out there that a rep is going to walk in your door one day and show you? My advice would be to at least hear reps out. If a rep wants to pop into my office, that's fine, but they should understand that I might be busy, or I might not be able to sit down with them and really look through their products. I LOVE it when reps bring in one tray of their best frames on the initial interaction — this gives me a quick glimpse at their collection, and as an optician, it's always better to see products in person and be able to feel them with my own hands. It's our job to do what's best for the practice, so if a rep comes in, you should at least look at their line and see what they're about.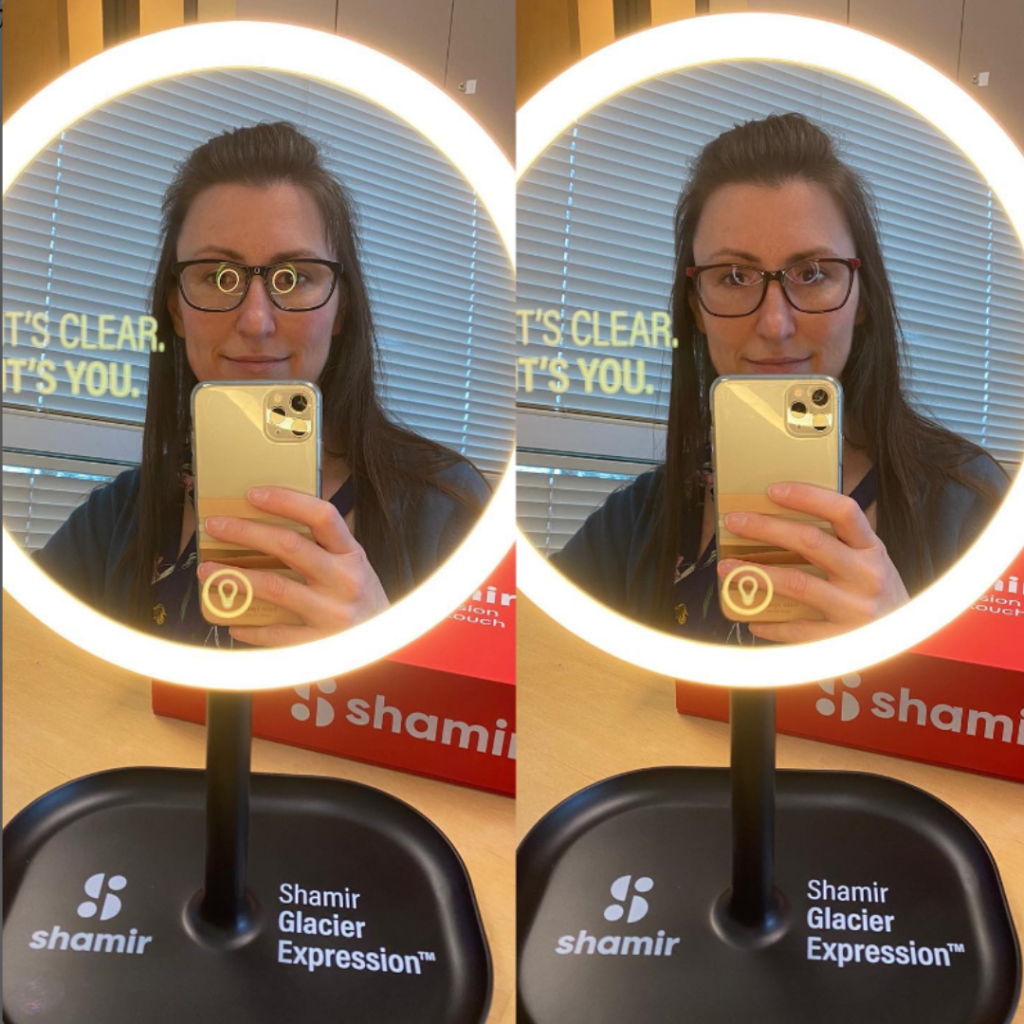 A Rep Can Be Your Secret Behind the Scenes Weapon
I find reps to be super valuable because they go everywhere, and they talk to so many different people in a variety of practices. If you have something tricky, such as a frame you can't find, or that's backordered, or something that's older and out of stock, reps are like magicians. I have been stunned at how many times reps have delivered what I thought was a lost cause — to your customer, you are now a hero.
Reps also serve as sounding boards. If I'm on the fence about a purchase, I'll ask their opinion. They know how certain frames perform in my region and have experience with specific products from a technical or material standpoint. They can tell me if something is performing better, or has been popular with one demographic group but not as well with another. Reps can be underutilized in terms of selling. They know the ins and outs of this business, and they can make the difference in helping you make sales and, ultimately, get what your patients are looking for. Additionally, you're more likely to be aware of any vendor promotions, deals, or free shipping when you establish solid relationships with your reps, and take the time to build a relationship with them.
Assign Opticians Specific Brand Reps
A practice I worked at had dedicated brand managers for different sales reps. For example, if there were 30 reps and five opticians, we'd divide them up evenly and had each optician work with six reps. Sometimes we'd be able to choose the reps we worked with, and other times we were assigned reps, but ultimately that one optician would only work with their specific brands. That optician would always meet with that rep during each visit, and if there were any issues or needs from that rep, the assigned optician, who had the strongest relationship with that rep, would address it. There were positives and negatives to this method — that brand's success depended on the optician's care of the brand. If it's a brand you weren't fond of, you still have to give it due diligence because it's under your management and the sales from that brand are affected by your management.
This also teaches an important lesson — as an optician, one of the hardest things to learn as a purchaser is not to make buying decisions based on your emotions. Just because you don't personally like something doesn't mean you don't buy it — you have to be the advocate for the end wearer and buy for the practice's needs. Another good aspect to this method is having multiple buyers — you have a wider variety of products. Shoppers would frequently tell us that we had such a large selection of frames, which was because we had multiple purchasers for the practice. You can cover all the bases of function and style for your whole patient base by having multiple buyers.
Having "brand managers"'" was also beneficial from both an efficiency and financial standpoint. As that one optician who works with that one rep, they get a flow, a vibe, and they understand how each other operates. For example, when things need to be returned, that process becomes more efficient since that optician knows exactly what to do. If you're working with a different brand every time, you're likely going to have to look up how to process the returns for that company, if you need to return a case, and so forth.. You really get to know the sales reps you're working with, and you become much more efficient in every aspect of working with that rep.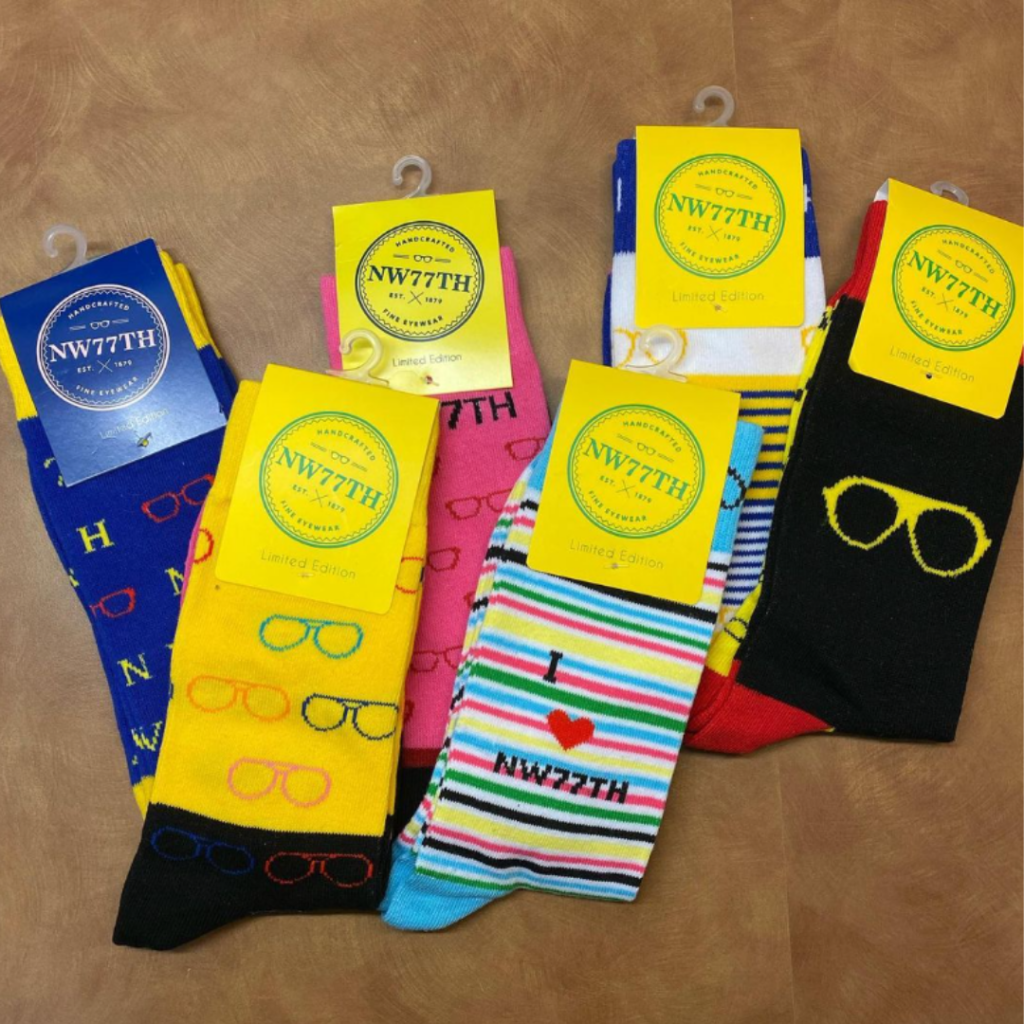 Developing Strong Relationships with Reps
I've also found that having strong relationships with my reps helps me, and ultimately, the patient. As you build a relationship, you and the rep become more comfortable with each other. If you pick out something that you really love, they're the ones who can advise you that other accounts have been returning that frame consistently or a certain piece isn't really selling well. Reps are genuinely trying to help you —as you get to know each other, you can relax a little bit more, be honest, become more efficient, and improve sales.
One of the biggest pieces of advice I have when it comes to managing your reps is to maintain a consistent schedule with their visits. Even if you can't see your reps in person, maybe you hop on a quick phone call or relay inventory via email. Having regular visits will keep your sales and your returns more stable — you won't have any peaks or valleys. You'll always know your board is at capacity, you'll regulate return rates, and your office will have the most current styles available.
Utilize your sales reps – they're here to make your job easier! Your reps want to help you, they want to get their brand out there, and they're going to do whatever they can to help. I've seen reps do and find remarkable things, and I don't know how they do it. If you have a good rep, value the relationship because they'll give it back to you in spades.