Even though progressive lenses are the go-to solution for presbyopia, as practitioners, we know that PALs can have a bad reputation with patients. New presbyopes think about what their parents and grandparents dealt with "back in the day," when practitioners would dispense lenses and tell patients to give them a few weeks to adjust. Then, the patient would tilt their head in different directions, trying to find that sweet spot where they had the best vision. Not an ideal patient experience.
The way we use our eyes has changed drastically, even in the last ten years, with our patients viewing various devices at all times, perhaps even receiving hundreds of notifications before lunchtime. Today's presbyope isn't willing to "give it a few weeks" or do neck yoga to find the right spot — and thankfully, they don't have to.
Newest Innovation from Varilux
New Varilux XR series lenses are the latest innovation from Essilor and were designed to address changes in visual demands that today's connected, on-the-go presbyope experiences. Varilux XR series are the first eye-responsive1 progressive lenses powered by behavioral artificial intelligence (AI). The series offers two designs: Varilux XR design and Varilux XR track, which offers personalization to the individual patient's near vision behavior.
What sets this new innovation apart?
You already know that most progressive lenses are not designed to address the fact that our eyes work together; they are designed for the right and left eye separately. When using both eyes together for binocularity, you can efficiently change distances, eliminating the lag that would otherwise happen when you switch from looking at something in the distance to something at an arm's reach. New XR-motion technology, available exclusively in Varilux XR lenses, enhances binocular vision to provide instantaneous sharp vision, even as patients are in motion or multitasking.
The XR-motion technology uses a digital twin model of the patient in a three-dimensional environment, based on the patient's gaze behavior, how their eyes rotate behind the lens, and accommodation. Then, this digital twin model is enhanced using behavioral artificial intelligence, powered by over one million data points from real-life wearers. This means the lenses incorporate our understanding of how patients use their eyes based on their gaze direction and accommodation, with a visual profile for each prescription.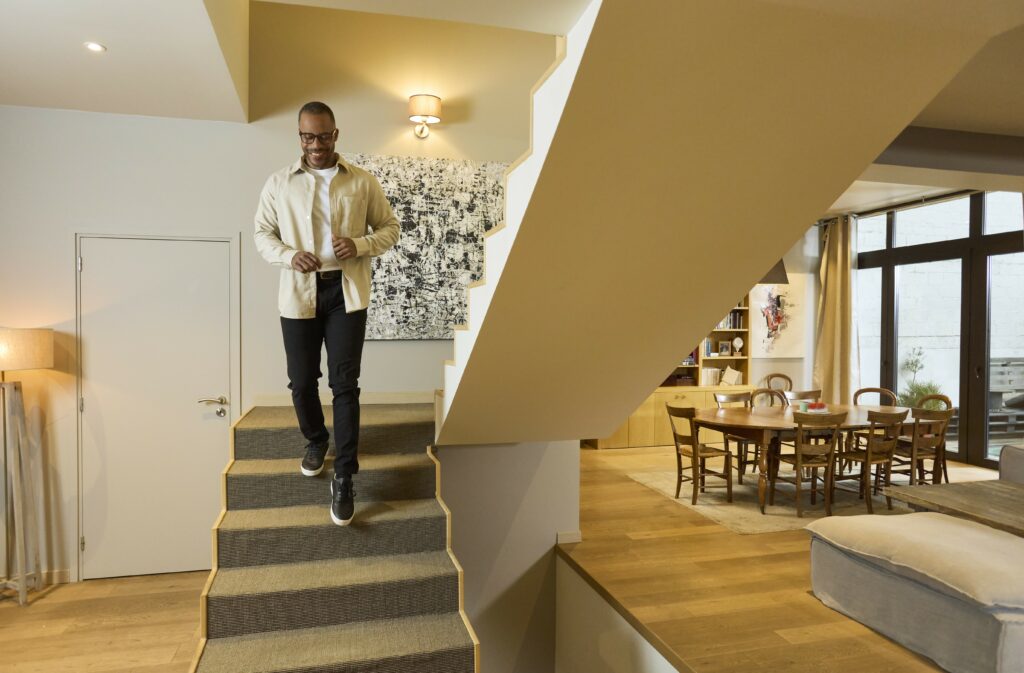 All this comes together to accurately predict how patients use their eyes in today's near-vision environment. We're then able to create a lens design that is customized and enhanced to our in-depth understanding of how patients use their eyes.
For additional personalization, Varilux XR track lenses take into account the individual patient's near vision behavior by using measurements from an Eye-Ruler 2. Near vision behavior considers gaze lowering, reading distance, visual behavior, and lateral offset when reading.
Leverage Varilux XR series with Young Presbyopes
Did you know that four million millennials enter the presbyopic age range every year? This isn't your previous presbyopic cohort — the millennial generation is much more plugged into technology. Not only does this generation use a lot of digital devices, they also have higher expectations for solutions to seamlessly integrate with their on-the-go lifestyle. That can be a daunting proposition for practitioners, as we all know that fitting a first-time progressive wearer can already be difficult.
Regardless, as patients enter presbyopia, we have to address it, and Varilux XR series lenses are a great way to do that with these patients. While progressive designs have improved drastically over time, many progressive designs on the market today are over ten years old, born from a time when the visual environment was very different. No wonder some first-time progressive wearers today are struggling to adjust. Varilux XR series is a game changer in how the design has kept up with today's patient lifestyles and how they use their eyes.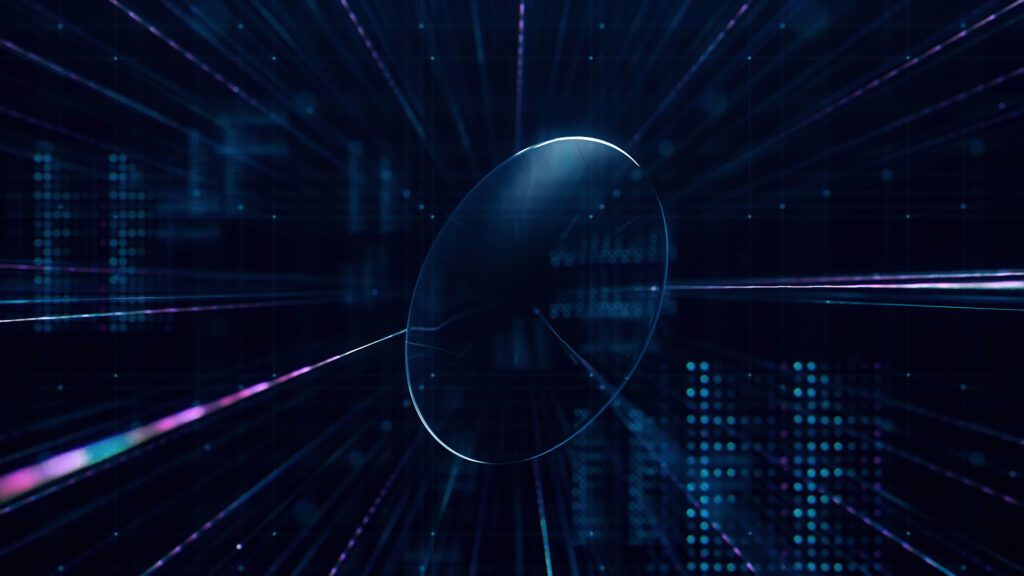 Relating to Patients, Improving Vision
For practitioners, it's imperative to start these conversations with their presbyopic — and soon-to-be presbyopic — patients as soon as possible, in the exam room and in the optical. We're still seeing patients wait until around the age of 54 on average to start wearing progressives; that is well into their presbyopic years! Once these older adults eventually get progressives — much later than needed — the correction is a big shock to the system. I advise having these conversations with your patients and starting them as early as possible to be sure that we won't shake things up for them too much. We want it to be so patients don't even think about it — they put on the lenses, they can see, and they carry on with their routines and quality of life.
It's also important to consider that if their optometrist doesn't discuss it with them, they will find the "answers" elsewhere — like say the readers rack at the corner store. We want to be the ones, as independent practitioners, to drive those conversations. Our patients want the best possible vision care and the best possible vision. If you can deliver that in a way that they haven't experienced before and it's seamless, that will not only bring you a happy patient, but that will also bring you referrals. We're all connected now. A happy patient tells their friends or posts on social media about how great their new lenses are, which can help build loyalty to your practice.
When initiating these conversations with patients, connecting with them in terms they understand is crucial. An analogy I've found that works well with patients in the exam room is smartphones. If you look at Apple, they come out with a new smartphone every 18 months to two years. That's not because the previous ones didn't work — that's because the manufacturer understands the new ways we use our phones. When they come out with the latest phones, they incorporate that as new technology such as face scanning or Apple Pay. The old phones still work, but the new one has better technology and more seamlessly meets the consumer's current needs.
That's exactly how I'd recommend my optometric colleagues describe the Varilux XR lenses to their patients. There are previous generations of progressives that work, but this one was designed for how you use your eyes right now. Patients need to know that we have access to a design that meets their unique vision needs and unique vision behavior.
Breaking Stereotypes of Progressive Lenses
As practitioners, we need to break old mindsets that progressives are hard to get used to, patients will struggle to see or they'll always be searching for that sweet spot. To do that, we need to talk to and educate our patients about presbyopia sooner in their presbyopic journey and not be afraid of patient objections or complaints. With Varilux XR series lenses, practitioners can be confident in their recommendation, knowing patients will be satisfied and have the best possible vision.
Varilux XR series lenses will officially be available starting on June 27, 2023. Practitioners and opticians can get more in-depth explanations of the technology behind the lenses and sign up for a free virtual ABO course by visiting EssilorLuxottica's online education platform, Leonardo.
References
1 Eye-responsive defined as the consideration of two parameters in the design of the progressive lens: prescription and visual behavior.