After graduating optometry school, I knew I wanted to work in a private practice. I was incredibly lucky to find a practice that allowed for the growth of myopia management and specialty contact lenses by offering scheduling flexibility that accommodated both the patients' schedules and my continuing education. The practice also prioritized investments in the necessary technology. With the resources provided and a lot of networking, marketing, speaking, and writing on myopia management and specialty contact lenses, I grew our specialty patients to the extent that specialty care was a large majority of my schedule. Having keratoconus myself enhanced my personal focus on specialty contact lenses while better understanding my patients' situations.
Though I thoroughly enjoyed providing specialty care in a primary care setting, I felt like my time with patients was dictated by balancing our chair cost with vision plan reimbursements. Over time, it became tiring to balance primary care with specialty care. So, I decided that in order to provide the type of care I wanted, I needed to become truly independent by opening my own practice, specializing in specialty contact lenses, and even ditching vision care plans.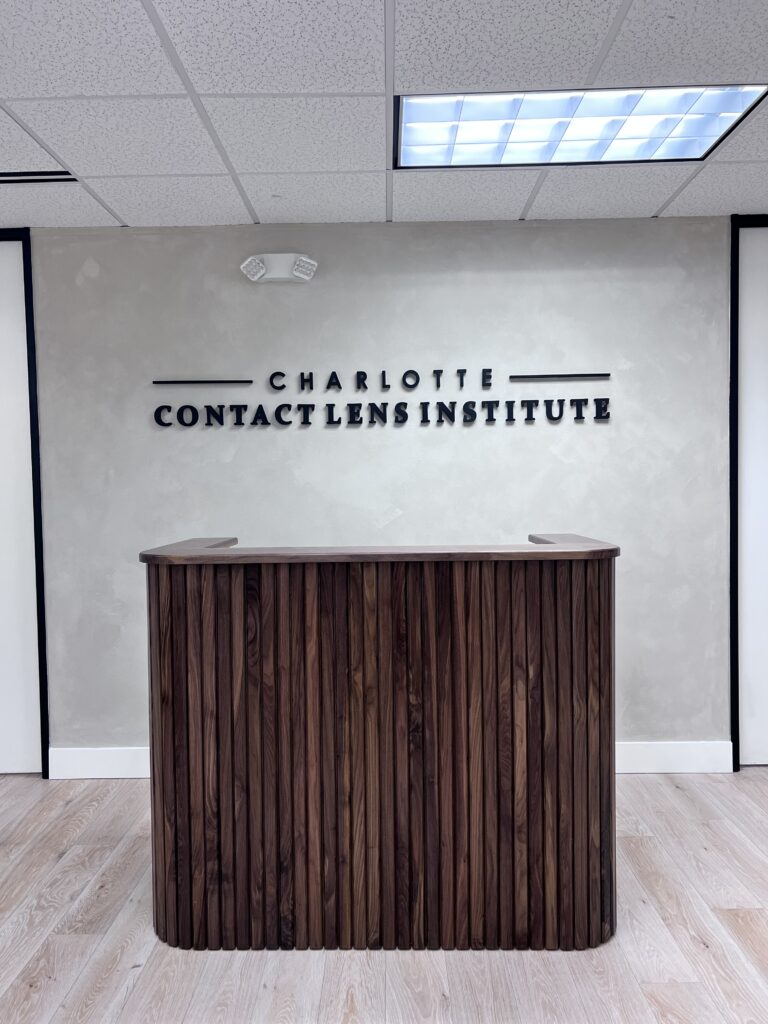 Creating My Own Private Practice
The beautiful thing about having a private practice is the opportunity to mold a practice you are proud of without external factors dictating the level of care provided. In order to take that independence to the next level, I decided to not contract with vision care plans.
Vision care plans place restrictions on the care provided to patients by determining a set value that a physician's services are worth. In addition, reimbursements are static despite the effects of inflation on the practice. Not contracting with vision plans allows for the ability to dedicate more time to personalized care and to invest in advanced technology to create highly customized contact lenses.
When patients visit our office, I dedicate a full hour of time to understand their concerns, perform a comprehensive examination with imaging, and discuss, as well as demonstrate, my findings. In my exam room is a consultation area, with four comfortable, sofa-like chairs, and a big screen TV. I record the entire examination with slit lamp videography and meibography.
After the exam, I walk the patient through their exam on the big screen TV. This pro tip was recommended to me by Dr. Stephanie Woo. Patients love viewing their eyes in a way they've never seen before, and this is often the technology that impresses and excites them the most (despite the fact that it was probably one of the cheapest purchases in the office). The little bit of extra time spent doing this is incredibly beneficial in explaining why a scleral lens may be better than a soft lens, why the treatment of dry eye is important for successful contact lens wear, or why their eyes are irritated.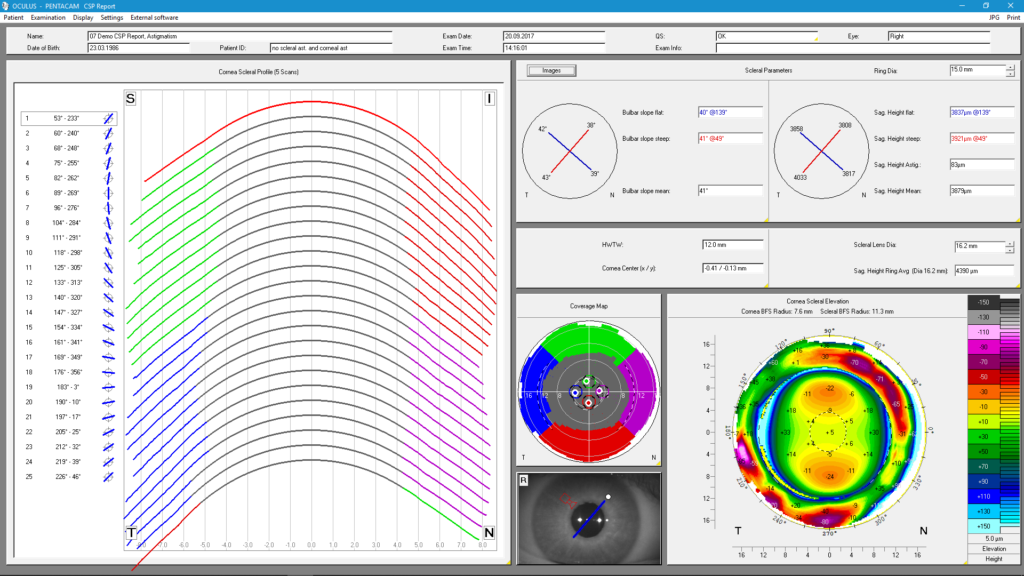 If the patient requires a specialty lens, they can view the software that is used to customize their lenses. I invested in the Pentacam AXL Wave, which allows for the ultimate customization of contact lenses. Patients can see that these lenses are designed uniquely for their eyes. During follow-ups, we discuss the design process of their lenses and the progress and outcome of their treatments in the comfort of the consultation area. Since I do not have an optical at the practice, the patient is provided with a prescription for glasses and a few recommendations of private practices in the area to visit to pick out a great pair of glasses.
Focusing on Specialty Contacts
I enjoy prescribing all types of lenses, but what excites me the most are the life-changing impacts of specialty contact lenses, such as rigid gas-permeable contact lenses, custom soft lenses, orthokeratology, and scleral contact lenses. These modalities yield so much more than improved vision – they truly change patients' lives. I love seeing patients return for follow-ups and hearing stories of how different their lives are.
One of my patients recently told me that he loves going on walks with his kids because he can now enjoy all the details visible along the nature trail. He also shared with me that he felt like he truly saw his 3-year old and 5-year old children for the first time, noticing freckles on their cheeks or dimples when they smiled. I feel very lucky to be in a profession where sharing moments such as these are possible.
My Own Keratoconus Helps Me Provide Genuine Empathy
On a personal level, my own experience with specialty contact lenses helps me connect with patients and do everything I can to improve their vision and quality of life. I did not know that I had keratoconus until I was diagnosed in optometry school when volunteering for a contact lens study. I always assumed that I was just too particular about my vision. My case is mild in severity, but there is only one off-the-shelf contact lens that corrects my vision to 20/20. I frequently think about how lucky I am to have ended up in this profession and have extensive knowledge about keratoconus. Otherwise, I would be anxious about my vision and ocular health, especially as my vision continues to change over time. I remind myself of this constantly when seeing patients who are scared about the future of their vision. It helps to provide genuine empathy and care as if I were sitting in the exam chair. 
Just as specialty contact lenses are life changing for conditions such as keratoconus, they are for myopia management as well, in both the short and long term. It is amazing to have the ability to change the trajectory of how someone sees the world for the rest of their lives, and myopia management can do that. While contact lens wear in children, when properly cared for, is safe, it is important to have frequent follow-ups to assess for any early signs of infection, inflammation, etc. In a private practice modality, doctors have the flexibility to mold a care plan to provide the best standard of care, assuring proper care of lenses and appropriate treatment outcomes
Optometry: A Profession Full of Opportunities
Optometrists in private practice have great opportunity to create their dream practice. We are uniquely positioned to improve patients' quality of life through vision and comfort, while making a good living and a healthy work-life balance. My dream was to focus on a specialty that brought a sense of purpose and satisfaction. I feel incredibly thankful that private practice optometry has provided me with the opportunity to create my dream practice.