I've been associated with Walmart for over two decades, and I'm often asked how I like practicing in a corporate setting or how it compares to the traditional private practice environment. I smile, because in my eyes, I see no major differences other than some practice management challenges, which is often surprising to some.
My answer is this: I own a private practice and rent space inside a Walmart. I am the decision maker and the risk taker. I experience both the stresses and joys of being a business owner. I lease the space — very similar to some of my traditional private practice colleagues who rent their spaces in strip malls. Although some ODs are employed by a corporate entity, I, like most, am an independent contractor.
Practicing Full-Scope Optometry
As an independent contractor, I set my own hours, although after they are set, I'm contractually obligated to fulfill those promised hours to the best of my ability to my corporate partner. I also formulate my own patient schedule and practice full scope to the level I feel comfortable. The services I offer are not limited inside my Walmart office. Currently, we have a large OSD and AMD prevention practice. We utilize punctal plugs, amniotic membranes, dark adaptation testing, along with treating glaucoma and other diseases. Additionally, we co-manage for cataracts and other procedures.
As stated, the majority of corporate doctors are independent contractors, including not only those who practice in a Walmart, but also Target, Costco, LensCrafters, etc. We hire our own staff and doctors, purchase all of our advanced instrumentation and supplies, set our own prices, create our website, and file our own insurance claims.
I feel there is a misconception that those setting up shop in a corporate setting do so for the convenience of flexibility, or rather, for a "temporary gig" until they find their permanent dream position. I'm sure this may be true for a few; however, I find this is rarely the case for corporate lease-holding doctors. Most are striving to build and grow their practice with the hopes of remaining until they retire, especially the Baby Boomers and Gen Xers. Many are able to sell their practices at retirement, although this can be a little more complicated than a traditional private practice sale — and it isn't guaranteed.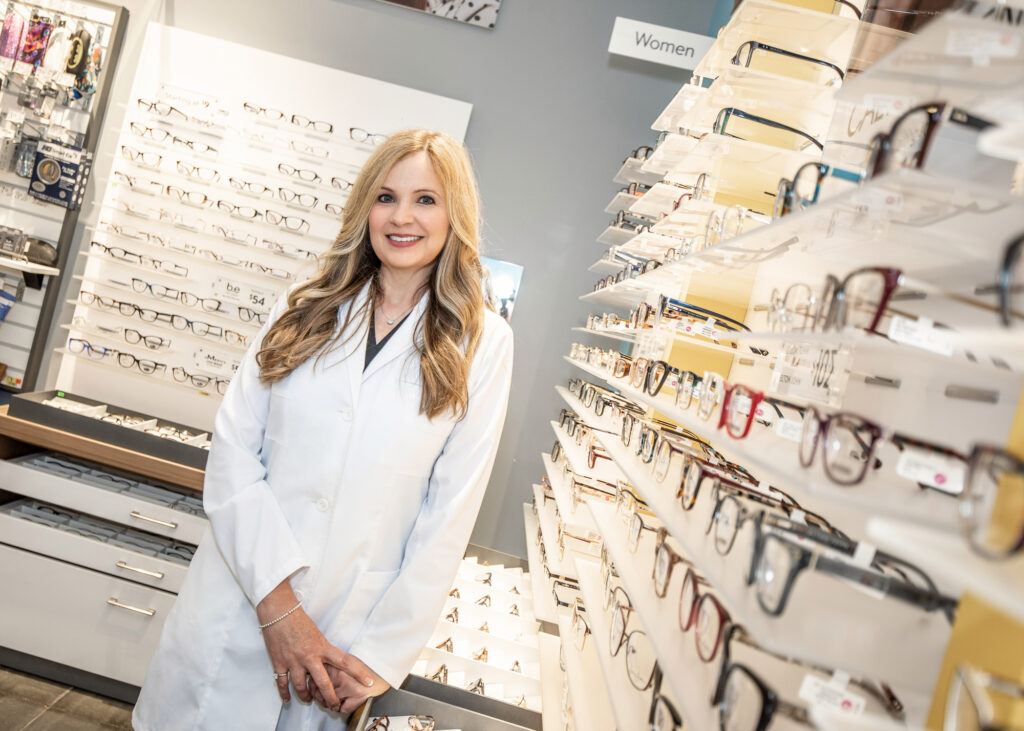 Remaining Independent in a Corporate Environment
Two years ago, I surprised everyone and opened a traditional private practice, a brick and mortar, and still retained one of my Walmart offices. Besides learning the ins and outs of owning an optical (no easy feat there for sure), and carrying a few different vision insurances between the two locations, there are no real differences between the two practices. I'm equally independent at both locations and provide the same level of care to all my patients.
There are definitely some pros and cons between the optometrist in a traditional private practice versus a Walmart leaseholder; however, nothing that impacts independence or patient treatments. For example, my Walmart office was furnished with basic equipment, such as a chair and stand, autorefractor, NCT, and a visual field unit the day I moved in. It's included in the rent I pay. This was an amazing benefit when I first graduated with student loans looming. On the other hand, my initial investment was much greater for my brick-and-mortar office.
Additionally, in my traditional private practice, I have a little more flexibility with rescheduling hours — and I don't have to share a bathroom with 6,000 other Walmart shoppers! (Smile) I also gain a little more revenue from the ability to sell products and build equity in my brick-and-mortar office. I used to say the biggest challenge of practicing in my Walmart office was a lack of space. However, now that I have a very large space in my traditional private practice, I still never seem to have enough room!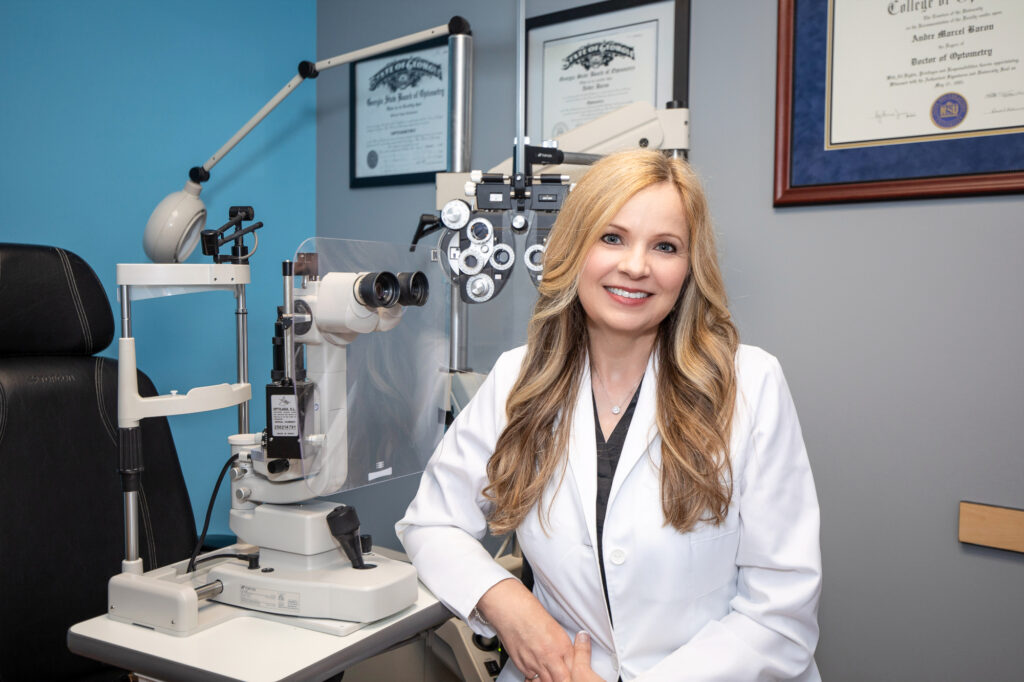 Having a Support System Strengthens Independence
At the end of the day, I hope all of my colleagues feel they can independently provide the level of care and obtain the level of success they desire. I wouldn't want any colleague to be limited by location or modality, regardless of their office setting. We're entangled in such an incredible profession, and optometry helps so many people. The more we can work together, share ideas and tips for success, the better we will be individually and as a profession.
Associations and organizations striving to unite optometry, especially for the independent practitioners, are so valuable. I know I've also learned from.my colleagues within the Georgia Optometric Association, the American Optometric Association, and the American Association of Corporate Optometrists (AACO). Networking and creating a support system among colleagues who face the same challenges and goals is a must.