Dry eye disease, a form of ocular surface disease (OSD), is an extremely common condition that is often underdiagnosed and can affect many patients, particularly women over the age of forty.
Diagnosing Dry Eye Patients
In June 2019, the American Society of Cataract and Refractive Surgery (ASCRS) created an algorithm designed to help ECPs identify patients with OSD prior to performing cataract or refractive surgery. The algorithm aids practitioners in efficiently diagnosing these patients and treating them prior to having surgery that relies heavily on the quality of the corneal surface. Catching visually significant OSD prior to surgery will assure more precise biometry measurements and a favorable outcome.
When monitoring patients with dry eye disease it is beneficial to have measurements that can be tracked over time for changes. There are several signs that can be tracked such as tear osmolarity, inflammation, ocular redness, tear meniscus height, tear break up time, and staining. Several device manufacturers have built imaging platforms that can collect, store, and even compare these data points over time.

In late 2021, I-MED Pharma released the TEARCHECK device, which performs nine exams that help practitioners best treat and follow their dry eye patients. The TEARCHECK will perform:
OSIE – Ocular Surface Inflammatory Evaluation
TFSE – Tear Film Stability Evaluation
NIBUT – Non-Invasive Breakup Time
Eye Redness
Meibography IR
Tear Meniscus height measurement
Demodex – images collarettes
Ocular Surface Disease Index Questionnaire
Meibography is an imaging study developed more than 35 years ago exclusively for the purpose of observing the morphology of meibomian glands in vivo. There are several devices that can be used for meibograpy, and many can be used for other purposes within the eye care practice.
The OCULUS Keratograph 5M: This is an advanced corneal topographer, keratometer, and meibographer that offers a color camera that is optimized for external imaging. The device measures non-invasive tear film break-up time, tear meniscus height, and it evaluates the lipid layer. It also can perform an R scan, which detects blood vessels in the conjunctiva, classifies bulbar redness, evaluates the degree of redness, and detects limbal redness. Practitioners can also give patients a Crystal Tear Report to take home, which includes all of the details on their individualized treatment plan.

LipiScan

: This device strictly performs meibography, offering practitioners dynamic meibomian imaging (DMI). It also has a small footprint. Its compact size means it can be moved easily between offices.
Meibox and MX2: The Meibox is the first portable slit lamp-mounted, cloud-based, infrared camera. The Meibox is a non-contact camera capable of capturing images of the external eye in black and white, including meibomian gland structures. The MX2 builds on the features of the Meibox, while also featuring color anterior segment photography and fluorescein photos.
In-Office Procedures and Prescription Drugs
What can practitioners do in-office, or longer term, to help patients struggling with OSD? Here are some of the newest treatment methods:
OptiLight IPL: In April of 2021, Optilight became the first Intense Pulsed Light Device to receive FDA Approval for the treatment of Dry Eye Disease. The device works to treat signs of dry eye disease due to meibomian gland dysfunction. It acts by reducing inflammatory mediators, closing abnormal blood vessels, killing microorganisms – including Demodex, and melting meibum, which eases with manual expression performed immediately following treatment with the IPL device.
TearCare: This is a blink-assisted, wearable device that applies heat to the eyelids and liquifies the meibum. Patients use the device with their eyes open, and the session is followed by manual expression of the meibomian glands. The FDA granted approval for use of the device followed by meibomian gland clearance in December of 2021.
LipiFlow Clear Activators: With a new translucent design, practitioners can have more confidence and precision in the placement of the activator. The design ensures full coverage of all glands and provides precise and deliberate patterns of heat and massage.
Equinox Low Level Light Therapy (LLLT): LLLT treatment significantly improves dry eye symptoms and tear film. LED lights deliver focused light of a specific color that targets the mitochondria. This is a 15-minute, non-invasive, pain-free, and stress-free treatment in which the lower and upper lids are treated at the same time. And, no gels or creams need to be applied to the patient's skin during the treatment. Patients can expect to see results after the first treatment.

CynoSure Tempsure Envi-Radiofrequency

: With monopolar radiofrequency, this treatment heats meibomian glands and increases meibum expression. The heat travels deep into the skin to reduce wrinkles, reduce telangiectasia, may improve blinking, and regenerate collagen.

Opticyte Dehydrated Amniotic Tissue

: This product is a biological barrier graft that protects the ocular surface during healing and supports cell attachment and growth in patients who suffer from dry eye disease or other corneal defects. Although dAMT is not new to the treatment armamentarium of the dry eye practitioner, Merakris Therapeutics uses a novel tissue processing system that decreases manipulation of the tissue to ensure integrity of the cells.
Prescription drugs: There are several new medications now available to prescribe patients with OSD. Some of the most effective ones include:

Lotemax SM
Inveltys
Cequa
Zerviate
UpNeeq
EysuVis
iTear100
Tyrvaya
Dextenza
OTC Products:

Patanol
Alaway PF
Optase
Systane Hydration PF
Refresh Relieva/Digital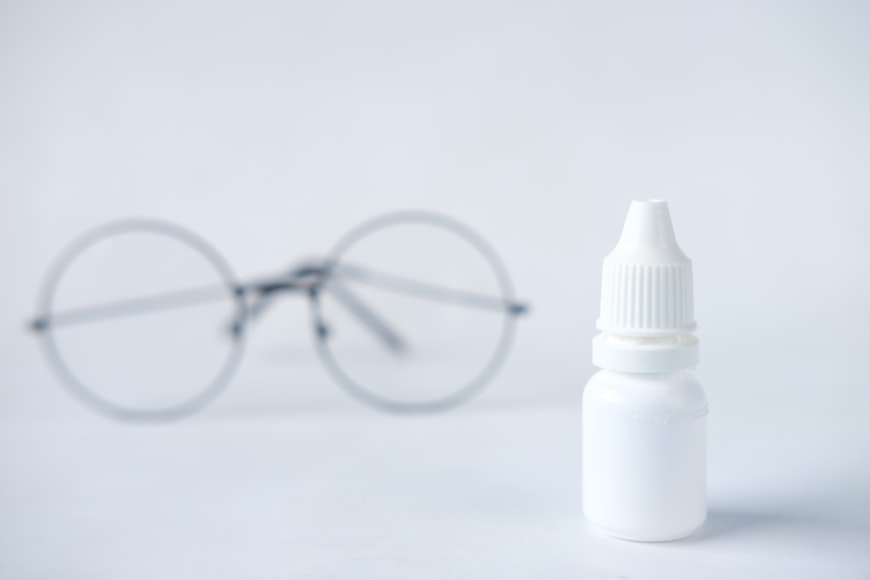 At-Home Therapies
In addition to in-office treatments, it's also beneficial to give patients products that they use in their day-to-day routines to ease some of the symptoms related to OSD. Whether patients wear make-up every day, struggle with irritation, or spend a lot of time in front of screens, it's important to have a routine to ensure good ocular hygiene. The following are effective products to offer patients to use at home:
Eye Roll from We Love Eyes: This tool can help tone, de-puff, and relax tired eyes. The stainless-steel roller can either be used heated or cooled, and it is effective at providing relief from digital eye strain. Using the roller in a vertical motion can also massage the meibomian glands.

Eyes Are the Story Refreshing Towelette

: These towelettes are great for all make-up wearers. They gently remove make-up, hydrate the skin with hyaluronic acid, soothe inflammation with aloe gel, and eliminate bacteria with calendula.
TwentyTwenty Beauty Easy on the Eyes Spray: This all-natural face mist safely and effectively cleanses eyelashes, eyelids, and the skin from dirt, dust, and pollen, while also helping inflammation, irritation, and redness.
UNClog Infrared Mask: An upgrade to a traditional warm compress. This dry eye relief, USB-powered device has five temperature settings and stays at a consistent temperature during use. The mask doesn't put pressure on the cornea and improves blood circulation.

TearRestore Mask

: This open-eye thermal mask provides dry eye treatment while allowing patients to carry on with their daily routines. It provides consistent heat, and the heat is applied specifically to the oil glands within the eyelids, avoiding sensitive areas of the eyes.

EverTears

: A sterile eyelid-cleaning pad with a thermal component that stays at over 108 degrees for more than six minutes. The pads work to unblock eyelid glands, restore oil flow, and retain the natural tear layer. The moist heat melts build-up and opens pores.
Clean Make-up and Make-up Remover
For make-up wearers, using expired products, products with harmful chemicals, not removing make-up, or having poor make-up hygiene can exacerbate OSD symptoms. Patients need to know what ingredients to avoid, which ingredients are helpful, and the best practices for applying and removing make-up. While many patients may not think that this part of their daily routines can impact their eye health, the opposite is true. Every part of the make-up process – from buying to removal – can affect OSD. Because of this, looking for clean products can be healthy alternatives.
Clean make-up is important because:
11 ingredients are banned from use in the U.S. beauty industry.
1,300 chemicals are banned from products in the European Union.
Eyelid skin is 10x thinner than facial skin.
It takes only seconds for chemicals to reach the systemic bloodstream.
They contain fewer toxic ingredients, which irritate the eyes.
Fewer toxic ingredients means there is less damage to the meibomian glands.
Clean products will reduce cell death, redness, irritation, inflammation, allergic reaction, watering, and contact dermatitis.
My biggest advice to patients is to do their own research. Look up specific ingredients, search different companies, and read reviews and ratings. There are several resources available to patients to make this research easy and accessible. The Skin Deep database available at Ewg.org is a great starting place.
Consequences of Lifestyle Choices on the Ocular Surface
Essentially, all of our choices on a daily basis can negatively affect the ocular surface. Significant time spent on digital devices decreases the blink rate and leads to meibomian gland dysfunction. Different foods and drinks, humidity, pollution, and UV light can also pose risks to eye health, as can medications, stress, contact lens handling, and make-up products.
Staying informed of the various ways that our day-to-day lives can affect eye health and educating our patients of how they can best serve their own eyes, can ease their symptoms and improve outcomes of ocular surface disease.