When I chose optometry as my lifelong profession 29 years ago, I also had a love and passion for fashion and art. The eyewear aspect always intrigued me — the designs, the colors, the fit, and the craftsmanship involved to pull it all together was always fascinating.
When I opened my current location in Litchfield, Connecticut, (this is now the eighth office I will have ventured into and the second office I've started completely from scratch), I decided I wanted it to match more of my personality and artistic interests. I've always had the attitude that life is short, and everyday is a special occasion, so it only seemed appropriate to create an office that would allow me to take great care of my patients, as well as be able to offer unique, beautiful eyewear from all over the world that the patient would be proud to wear.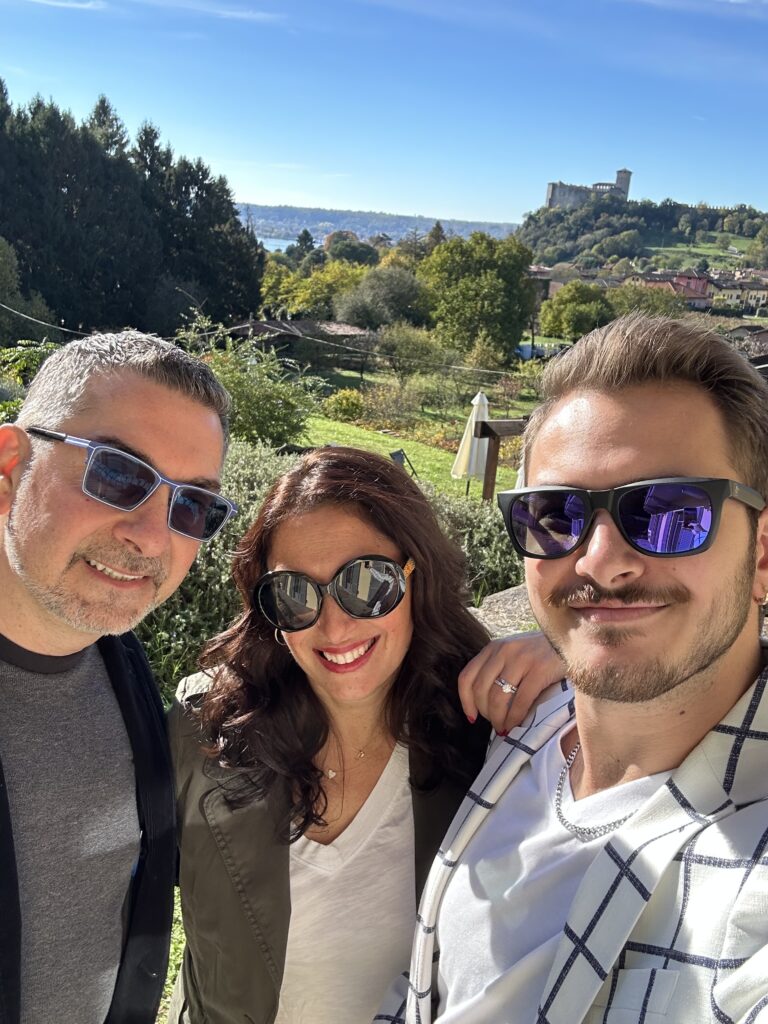 Focusing on Independent Artists
In my current practice, I decided to only carry and support independent companies and artists, as this matches who I am. I appreciate my patients choosing me because I am an independent private practice and boutique.
I also love the story of why an artist or designer decides to create their own eyewear. As an entrepreneur, I appreciate the trials and tribulations involved with getting a business started and keeping it going, and I want to support the dreamers. Aesthetics brings people up. The frames we wear say something about our personality. When we wear a frame that has a story, it adds to the intrigue.
Getting Hands-On Training
Now, I really knew nothing about the manufacturing process, or the materials used in making the frames I loved the most. I was curious about different countries' craftsmanship and decided to start learning. About 13 years ago, I traveled to Beijing to attend an optical conference to meet with manufacturers and gather information. (And, of course, I had to walk the Great Wall of China, which made the whole trip an experience to remember.)
I ultimately did have one of my designs manufactured. It was okay. It was more of a win to have a concept become materialized into an actual product — and having cute purse cases and printed cleaning cloths as part of the package. But I didn't have a good business plan in place then. I just wanted to create and experience the process.
Fast forward to 2022. I turned 50 and decided to write out my bucket list and everything I still needed to accomplish over my next 50 years. Shortly after that, I met some amazing people in our industry at Vision Expo East in New York who invited me to the MIDO Exhibition in Italy. Next thing I knew, I was on a plane and then visiting a factory in Northern Italy working on custom pieces. It was the experience of a lifetime for me, especially since my parents were born in Italy and I was raised with all the beautiful Italian traditions; being there felt very natural for me. I returned six months later with my son and husband, deciding to make this a family business.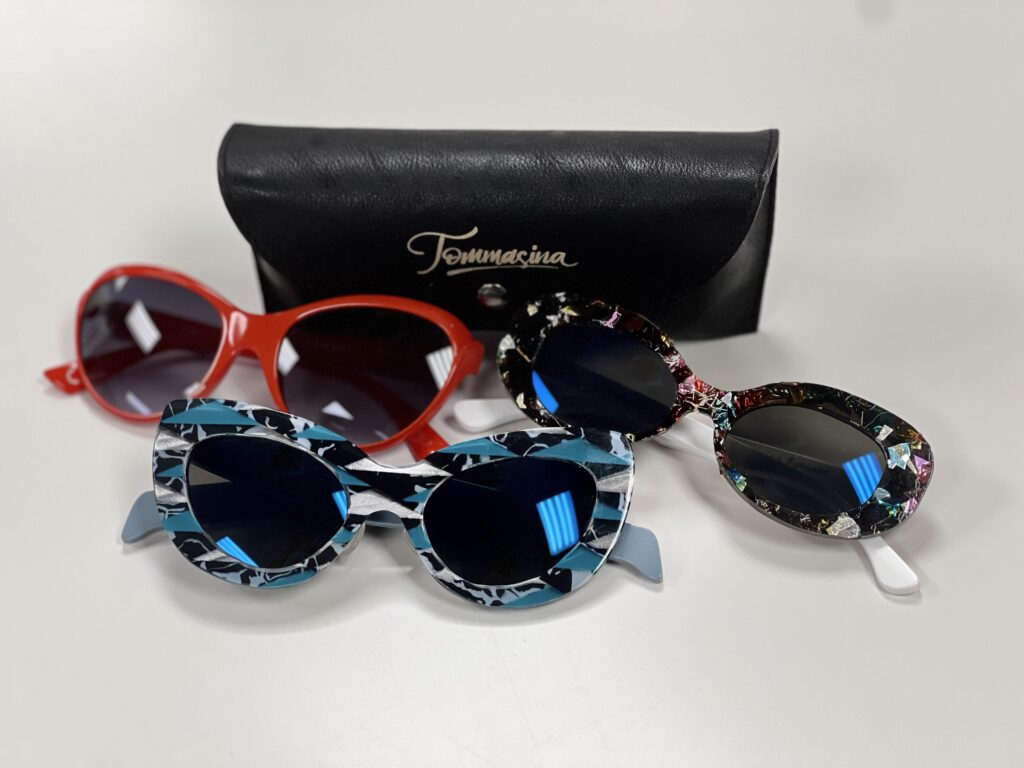 Since then, I've also had the unique opportunity of attending a frame-making workshop in the U.S. with an experienced craftsman where I was able to make a frame, from my own design, from start to finish — including sawing and polishing. This whole experience truly gave me a deep appreciation for the art of eyewear making and the quality of materials and hardware used.
Feeling Inspired and Inspiring Patients
My current project, Tommasina Eyewear, is a work in progress. It's more about the story that we can do anything we choose in life, and you are never too old to start. Plus, why not do something that excites you? I've decided to work with people who "get it" and inspire me.
That's how I want my patients to feel when they come in to see us: inspired in some way with their enhanced vision and beautiful eyeglasses, with a frame from a company that has a story, and lenses manufactured in an independent laboratory that shares my ideals and vision.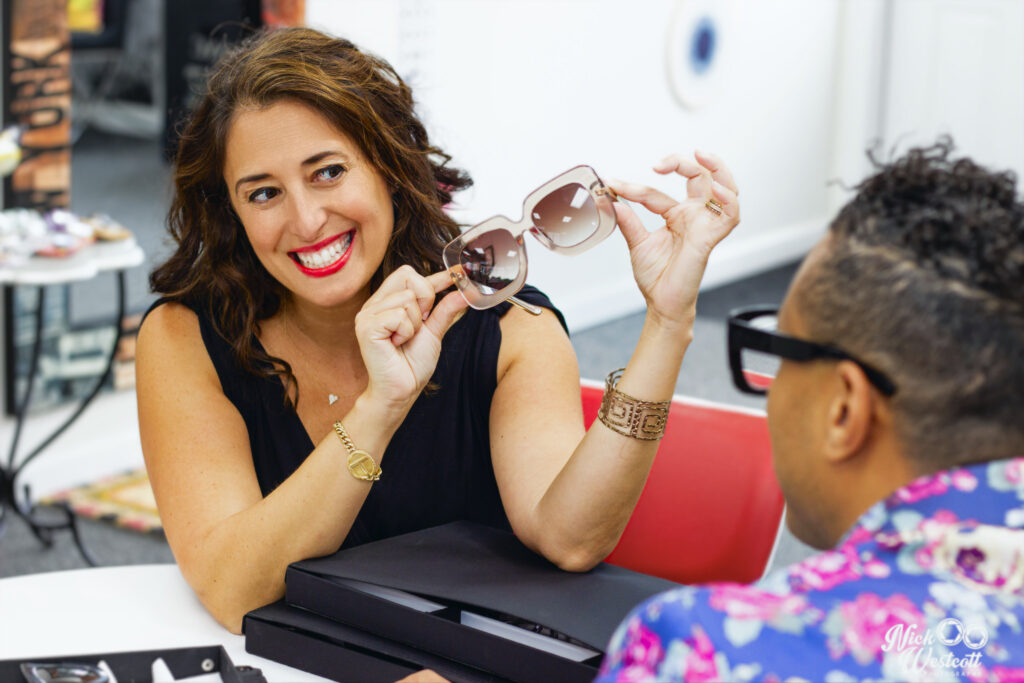 The truth is, there is a lot of beautiful eyewear out there, and even more eye care providers and establishments "selling glasses." So, why not create an optical that is more of who you are? When a patient chooses to see us, I send them a thank you note — thanking them for choosing us to be their eye care provider. It's truly an honor, and I work to ensure that everything in their experience from start to finish is a stellar one. We care about people and take care of their vision needs, as well as ensuring they have eyewear that enhances their personality, so they can go out and confidently conquer the world.
With vision, we get to see the beauty of the world. Being in a profession where we can combine vision and art is extraordinary. Life is a blank canvas. Here's to making it a masterpiece!