As part of Independent Strong's focus on optical success, IS interviewed two leaders in the field from The House of Davies: Founder Tom Davies and U.S. Growth and Development Manager Mikki Collins. The pair broke down the importance of independent eye care practitioners having their own personal style and the ways that style can help spark optical growth and overall success. Learn more from Davies and Collins on how to identify your personal brand, getting started with branding, and standing out among the competition.
Independent Strong (IS): What do you consider to be part of a personal brand?
Tom Davies: That's a huge question, which I could probably write a book on. Personal brand is what you want to project to people around you. Everything you do, say, and wear is part of that brand. I can't think of anything more important than eyewear for the projection of your personal brand. The way we respond to the human face is ingrained in our DNA, so obviously when 20% of the face is covered with glasses, what you have on has a huge impact on how people perceive you. I'm amazed frankly that this isn't understood more. Generally, people don't like their glasses. This is totally unnecessary.
Mikki Collins: Personal brand is how you convey yourself to the public. Your personal brand is how you dress, the story you tell, the people you surround yourself with, and the brand you represent. If you're referring to an office, personal brand is everything from the furniture you have in your waiting room to the product you represent on your walls. Every little detail molds people's idea of who you are and what you stand for.
IS: How does this help build an optical business?
Davies: At the very least, it encourages people to shop for a wardrobe of glasses. I'm not ashamed of my relentless push to sell people multiple frames. I'm doing them a favor. When you change someone's life with a perfect frame, they tell all their friends and family about you. This is my number one source of growth.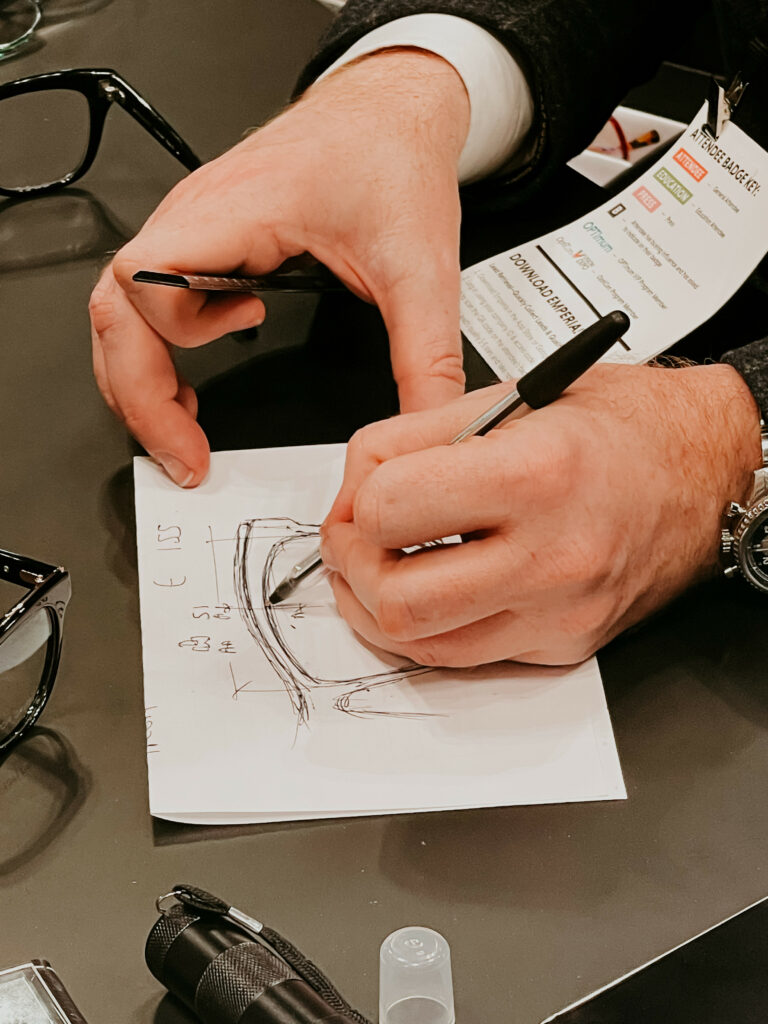 Collins: Everyone has a niche, style, and "brand." It is all about creating an experience and unique offerings to your clientele that keeps them coming back for more year after year. Opticals especially need to have brands on their walls that help them create and mold the story they tell their customers. A lot of people I run into in the industry think they need well-known names on their wall to be successful and sell eyewear when indeed they do not. It is so important to curate offerings that introduce people to new products they can't get anywhere else in their area and help them fall in love with their glasses again.
IS: What strategies can be used to help identify a personal brand?
Davies: If someone is only going to buy one frame, then you have to think about the tribe you belong to. The selection of frames in a normal optical store caters to this quite well. As a single purchase, you are probably going to end up with a neutral color, something that fits your natural features and colors. It can be a bit of a boring way to go, but for this sort of thing, it's mostly instinctive. You don't need to overthink it. You just need to make an effort to be very selective with your optician. So, for me, it's not about identifying a personal brand, it's about being in control of it and creating it.
Eyewear has so much power that being aware of this can have amazing results. For example, do you want to look younger? Do you want your nose to look smaller? Do you want to look more confident, fun, or sporty? You can achieve all of this with eyewear. When I'm with my customers, I talk about their wardrobe. I have frames for work. I make them frames for going out, frames for relaxing in, and frames to go on holiday in. All of this can be and should be part of your personal brand. You don't wear the same jacket or shoes every day for three years, so why should you do that for glasses?
Collins: Most of the time I find people merely scratch the surface when it comes to their personal branding. They don't dig deep enough to uncover what they truly stand for and what they want to talk about. I always use mind-mapping when creating personal brand stories — it really helps me branch off and uncover ideas I may have not thought about before. Also, having conversations with people about daily experiences they may have while in the field or in an office may uncover some pretty good ideas as well. It's learning how to pick out small details that aren't commonly discussed and building off that to help create your identity.
IS: How does your company define its brand?
Davies: I do it instinctively. I don't set out to define it. The brand has my name above the door, but really, I'm all about my customers' brand. I love people and working with people. I want them to be the best of themselves, so I try to make sure my websites, social, and printed materials are not overly stylized. For the models in my photoshoots, I try to use a mixture of people from all parts of the world, which is kind of a reflection of London. I don't dress models in clothes that bring too much attention away from the frames. I like to communicate my British production and my quality levels, but you won't find my logo on the outside of the product — you'll find your own name on the inside. I only use the best materials available in the world, and we produce them in the best way possible. The quality speaks for itself, and I suppose is a part of what makes up my brand.
Collins: Our brand is defined by our designer and CEO Tom Davies. He has carefully created unique collections that all have their own unique stories that are based in Europe. Catch London's design is inspired by London. This collection takes you on a tour of neighborhoods and streets in London with colorful, fun designs.
Our second collection, MD1888, is inspired by Tom's great-great grandfather, Owen Morgan-Davies. Morgan-Davies was tough to trademark, so he shortened the name to MD, and since the frame that inspired this collection was from 1888, MD1888 was born. This collection brings modern hinges and stability to delicate, refined frames.
Our flagship brand is TD, and this collection is what started it all and offers bespoke and ready-to-wear designs. The amazing thing about working with Tom is his creativity. Nothing is set in stone, and he gives opticians and customers an outlet to create something magical through experiences. For example, each design of the Catch London Acetate Kitchen MD1888 customization comes in three sizes with mix-and-match temple sizes as well. The TD bespoke experience allows people to create anything they can imagine. The goal with our company is to bring something special to customers that they can love for many years to come.
IS: What are some examples of successful personal brands that have translated into optical success?
Davies: When I design for the movies, I always discuss what the actor wants to project for their character. The costume director will give me a brief, but a millimeter difference on the thickness of a frame can change the character and how they are perceived. For example, in the movie Cruella, Emma Thompson played The Baroness. As her character became unhinged during the film, I changed the frame to make it thinner, flatter, and meaner. I doubt many people noticed this, but it was designed to enhance the performance and how people perceived the character. The film won an Oscar for costume design, and I sold quite a few frames featured in the film.
Collins: There are plenty of successful personal brands within the industry to follow and emulate. For instance, on the optician side, we have Carissa Dunphy, who is known online as OpticianNow. She has over 11,000 followers on Instagram and has won several awards for her efforts in bringing valuable resources to the optical industry through her website. On the doctor side, Dr. Jen Wademan is wildly successful as a brand ambassador for FIGS and has over 14,600 followers on Instagram. We have a lot of up-and-coming sales reps entering the personal branding game bringing a fresh new strategy to sales as well.
IS: What is your best personal advice for someone to get started?
Davies: Make sure you absolutely bloody love eyewear and will do anything to make it and your adventure a success. It's a great adventure, but it's tough. I'd be looking to create something niche but sellable. This is of course the hardest part. You have to tick all the current brand boxes such as sustainability, genuine story, and local production. But really, the most important success factor will be your passion. In this industry, people buy from people. That's the beginning and end of it. If you have nice frames and you can build relationships with a few good opticians, you are off. If they sell them, go go go. If they can't really sell them, it's time to design different frames. Keep going and never give up.
Collins: Don't be afraid of putting yourself out there. The beauty of creating a personal brand is that you have control of the story you tell. You are the narrator of your own persona, and your options are limitless. Surround yourself with people who inspire you, and don't be afraid to ask for their advice. When I first began my personal branding journey, I stumbled across Sheena Taff, who is also known as optician.about.town on Instagram. I'll never forget screen-grabbing Sheena's Instagram feed and sending it to my photographer saying, "This is what I want to become." I felt odd at first when I messaged Sheena asking how she had become so successful, but she was so lovely to talk to online. Later, when we met at my first Vision Expo, I found she was even lovelier in person! It sparked a friendship that I am so grateful for in my career.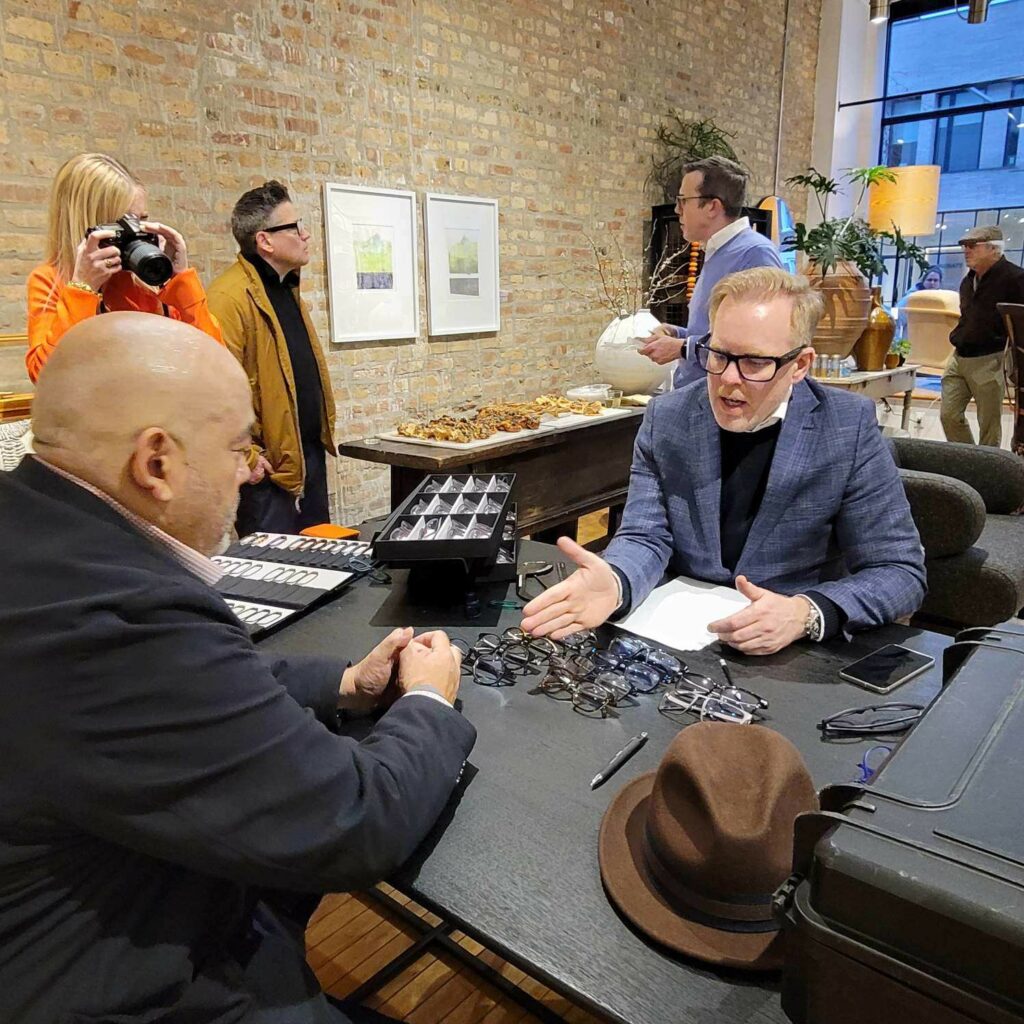 IS: How has branding changed with social media?
Davies: I don't think anyone can tell you how this all works with any authority because it's constantly changing. Different brands sell in different ways. Influencers can be a great strategy for one brand, and then paid promotion and a catchy advert can be all it takes for another. I don't think I'm an expert in this area. All I can say is that I enjoy brands that seem to tell a personal story, rather than being too contrived and engineered.
Collins: There is a lot of competition out there nowadays. I didn't get into personal branding until I became a rep in 2020. To me, it was just another way to connect with my clients on a more personal level. I wanted them to be invested in who I was as a person just as much as who I was as a professional. I think social media is forcing people who want to explore personal branding to branch out in ways they never had to before, learn new skills, and bring an edge to what you offer. It's all about being seen and standing out in a crowd.
IS: What are the challenges you see facing the optical industry today?
Davies: Today, yesterday, last year, ten years ago — the fundamentals have not changed. Stock is your number one concern. Too much and you go bust. Too little and you go bust. Stock is just like Goldilocks and the Three Bears — you have to get it just right. Then hope a big bear (competitor) does not come in and gobble you up.
Collins: Far too many people are content with being mediocre. One thing I always push for within my team, my personal brand, and my career is being okay with feeling uncomfortable. It means we are pushing ourselves beyond our limits and growing professionally every day. Have the tough conversations, state what's on your mind, and push yourself to be better than you were yesterday.
IS: How can being intentional with personal branding help us stand out against competition?
Davies: I have to make things personal. I have to make a product that stands for my core values. Personal branding is everything when it comes to eyewear, and what better way than to customize the product to help you project the best version of yourself.
Collins: You have no choice but to be intentional with your personal branding. I find people who are authentic go much further on social media than people who are just posting run-of-the-mill content. Don't be afraid to be yourself — you never know who you may be inspiring in the long run.
IS: Is there anything else you'd like to add?
Davies: If there was ever a time for people to concentrate on their own brand, then it is now. Why compromise on something so important as your eyewear?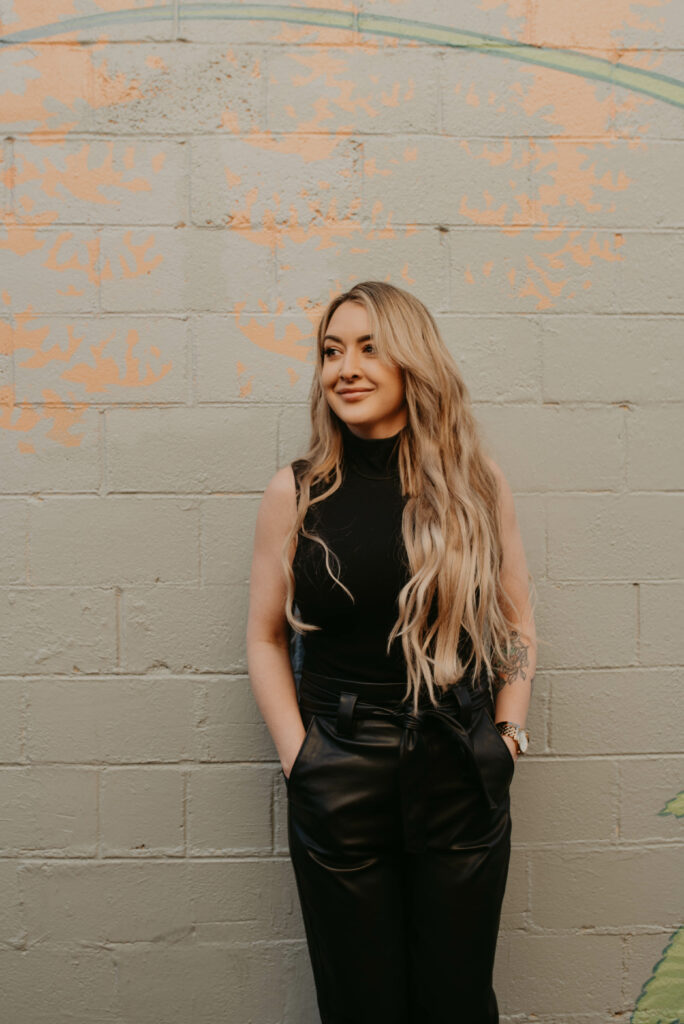 Mikki Collins has been working in health care since 2009. She worked in ophthalmology as a certified ophthalmic assistant until 2020 when she transitioned into her rep career. Since becoming a rep, Mikki has been working hard to give optical sales representatives a platform to better connect with their clients. Mikki is the founder of ROWT Magazine, serves on the Digital Marketing Committee for the Optical Women's Association, and is the U.S. Growth & Development Manager for The House of Tom Davies. In 2021, Mikki was named an Eyecare Business Magazine EB Game Changer Award recipient. Mikki's passion is eyewear, eye care, and helping people reach their highest potential.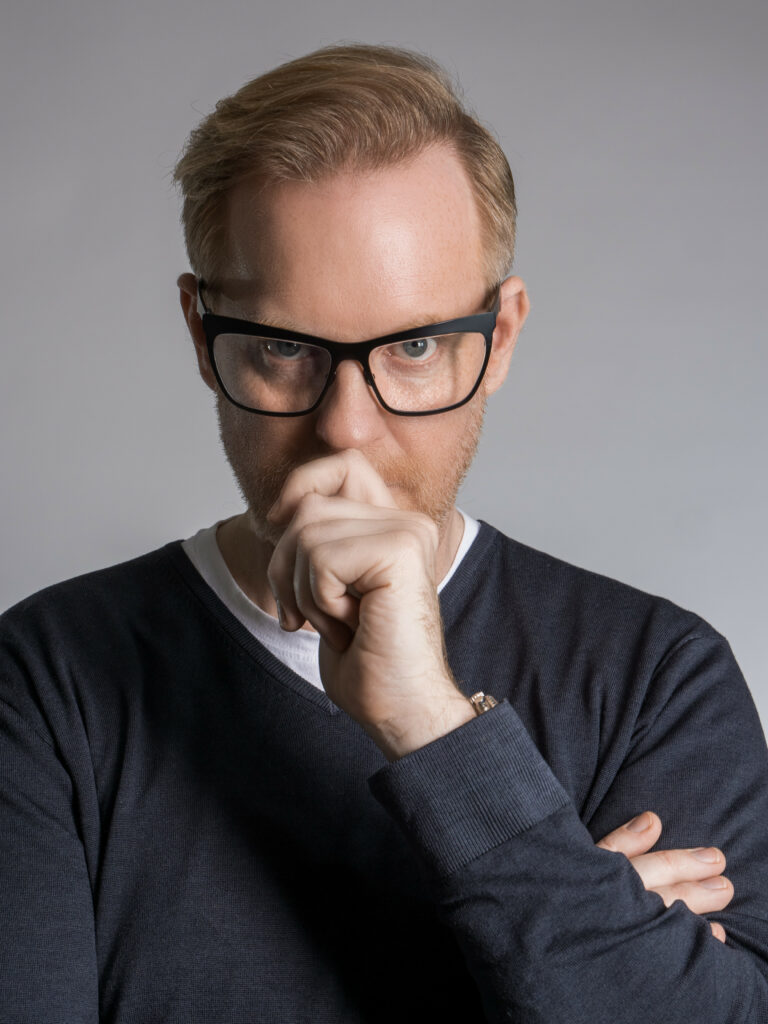 Tom Davies is a renowned British eyewear designer. After completing his education, Davies began working as an eyewear designer in 1998. In 2002, he founded his own company, Tom Davies Bespoke Eyewear, which quickly became a favorite among high-end customers. In 2005, Tom started his venture into the film industry by creating frames for Rowan Atkinson's character in the comedy Keeping Mum. Since then, he has designed glasses for over a dozen prominent Hollywood productions, including The Tourist (2010), Allied (2016), and Spider-Man: Far from Home (2019). Most recently, he has designed frames for the films Disney's Cruella and The Matrix: Ressurrections. In addition to his work in the fashion and film industry, Davies is known for his philanthropic efforts and is a proud ambassador of Orbis, an international charity bringing people together to fight avoidable blindness for 40+ years. You can read more about the Tom Davies brands by visiting their websites at www.tdtomdavies.com, www.md1888.com, and www.catchlondon.net.