How does your practice prepare for sun season each year? While sunglasses are a must all year, they get the most consumer attention in the summer. You can set up your optical for this seasonal opportunity by answering a few simple questions.
Do you partner with key eyewear brands to ensure you update your board with the latest collections and ensure you have eye-catching, compelling merchandising driving your patients to consider sunwear?
What is your sunwear selling strategy?
Fact: Quality polarized sunglasses are an excellent choice for outdoor protection from UV, but studies show that only one in four people consistently wear sunglasses outdoors. A survey of 10,000 adults aged 18 and older found that only 31 percent reported wearing sunglasses all the time outdoors. Many of us would argue that we always recommend sunglasses for UV protection outdoors, and yet, it seems our patients aren't getting the memo.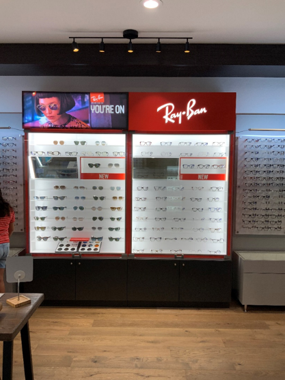 However, when you consider that consumers indicate an eye doctor or optician recommendation is one of the top influential factors in their eyewear purchasing decisions, we need to step back and evaluate how we are presenting sunwear and protection to determine how we can ensure more patients protect their eyes.
In a recent article in Independent Strong, Dr. Mark Wright shared that a typical practice prescribing only clear glasses could realize about $600K of incremental revenue annually if they began selling both clear and sunglasses simultaneously. The sunwear opportunity is enormous, and you need a strategy in place to maximize sales this season and next.
Frame Board and Merchandising
Does sunwear have a strong presence in your optical? At a glance, will patients see sun brands they recognize, trust and love?
When a patient enters your practice, they automatically and subconsciously look around to see if your practice will offer brands they know and trust. Having strong recognizable brands prominently displayed in your optical will help them decide that yes, you have what they need. Leverage the latest collections to bring something new into your practice. Consider including styles patients are seeing as they are out and about enjoying the latest music festivals and sporting events this summer. Are patients already asking about the frames they're seeing in the latest blockbuster movies?
One brand your patients are probably already asking about is Ray-Ban, the most loved eyewear brand in the world with over 90 percent brand awareness. With a timeless style transcending generations, it has been the choice of fashion and cultural icons for over 80 years. Ray-Ban's latest collections are sure to have something for everyone from the newly reinvented icons such as New Aviator, to the bright and bold Colorblock Collection, to the race-day-ready Scuderia Ferrari Collection featuring iconic Ferrari style details. Plus, for those who want to take it to the next level, state-of-the-art Chromance lenses upgrade original Ray-Ban icons with contrast enhancement and polarizing that bring better clarity and elevate colors.
As prescription glasses are now an important part of every look, Ray-Ban Authentic offers consumers a selection of over 1,400 lens-frame associations. From clear and harmful blue light protection lenses to Transitions Light Intelligent lens colors to an extended sun prescription offering, the possibilities are endless so consumers can select the style and color of their choice. The high-quality frames, protective lenses, and just-right fit make Ray-Bans equal parts performance and fashion.
When outdoor time and the sun's harsh glare are top of mind for patients, are you reinforcing the need for protection (and style!) with visual merchandising in your optical? Your frame representatives can help you elevate the merchandising in your shop with engaging content from their latest collections.
Don't have enough board space to devote to sun? Time to link into the latest digital tools to offer your patients all the styles and customizations they want with the virtual try-on experience they crave. For example, the Smart Shopper tool by EssilorLuxottica creates an endless aisle of options with a true-to-life try-on feature that will wow patients and increase your ability to fill their needs.
Everyone Plays a Role
From the exam room to the dispensing table, everyone in the office plays a role in reminding patients to consider sunwear. As eyecare professionals, it is important that we raise our patient's awareness of the facts. Damage from UV rays for both the skin and the eyes is cumulative, making it essential that we recommend optical quality and prescription sunglasses to all patients. And because your recommendation and medical expertise are a top factor in a patient's purchasing decisions, how you present the facts and recommend sunwear has more influence than you may realize.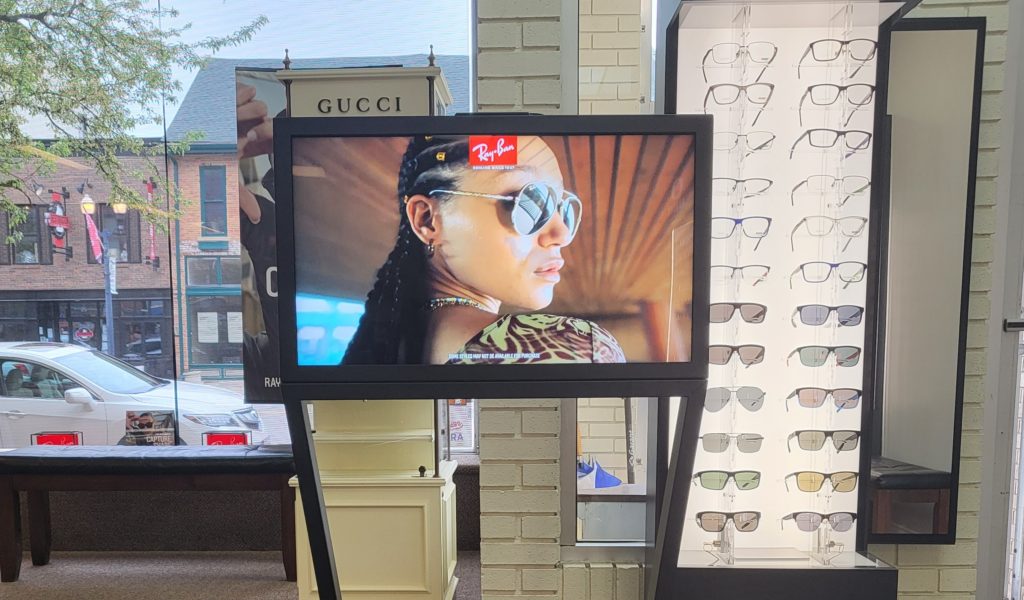 Examine your assumptions. Are you guilty of assuming your patients won't be able to or want to afford sunwear, and therefore as a result you're not making a strong recommendation to the patient? Your patients are consumers who find the money to invest in items of perceived value (like that latest expensive digital device!). If you can show them the value in quality sunwear, it's a win for you and your patient.
Find resources that help you leverage the latest innovations, market trends, and insights into consumer behavior to meet the needs of your patients and maximize sun season in your practice. The Leonardo virtual learning platform is a great resource from EssilorLuxottica. This innovative platform, where knowledge and heritage combine, offers 1,800 lessons and livestreams on a multitude of topics.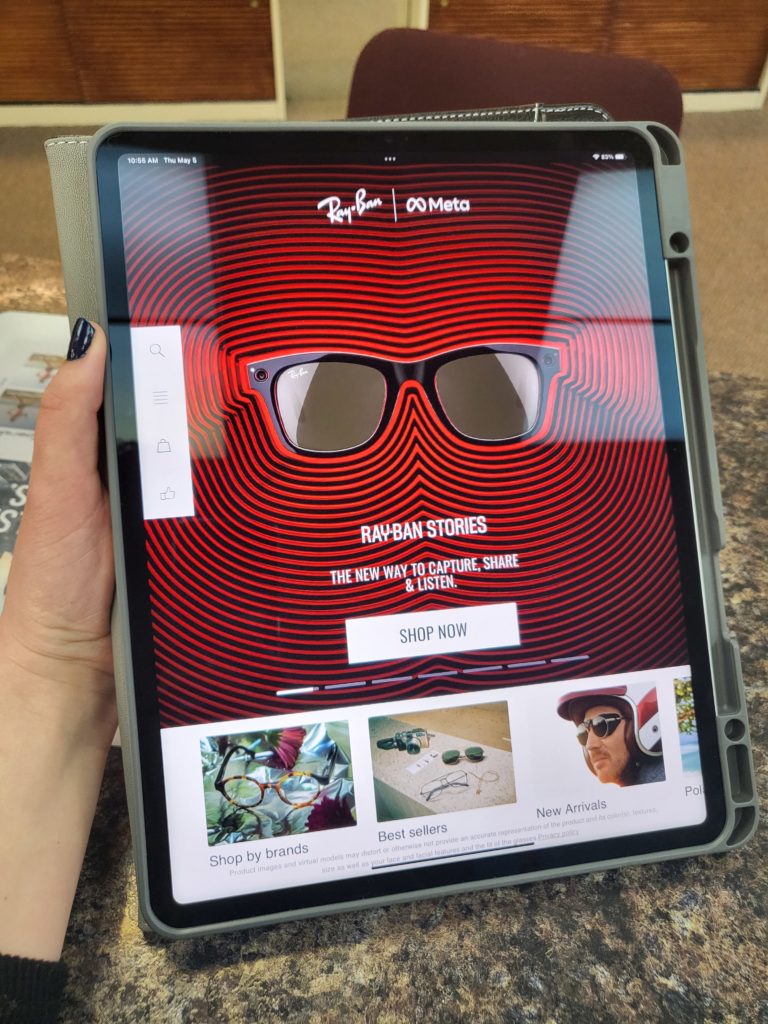 To celebrate this National Sunglasses Day, join Leonardo for a two-day live educational event called "Where Fashion Meets Function." This lecture series will help you unlock the potential of sunwear in your practice to create positive patient outcomes and maximize profitability. Can't catch the livestream? Check out the content on-demand on Leonardo beginning June 28.
Be equipped with all of the reasons why premium sun is the only choice for consumers. Describe the benefits of quality, UV protection, better vision, visual comfort, high performance for sports or driving, and the durability delivered by scratch and impact resistance. Premium frames provide a better fit, overall comfort, quality of workmanship and materials, durability, warranty, design, and brand identity. Ray-Ban checks all of those boxes – and that makes it a must-have brand in your optical.
Source: 20/20's Pro-to-Pro Series.
Sponsored Content